I was invited by
Mommy Lace
on a Mommy Blogger Event last Saturday at Fun Ranch but unfortunately, me and my kids were not able to attend. Actually, I got confused with the days and dates. When I got her email I was excited and even told the kids that we are going out on Saturday. But then, when I told my Mom about it, she asked what time is it because in the morning, it was my daughter's school Christmas party. And then that's it, I have to email Mommy Lace about the bad news. I wish she will still invite us again for another Mommy Blogger Event though.
Anyway, here are some pictures taken at my daughter's Christmas Party. It was held at Jollibee Ever Ortigas last Saturday.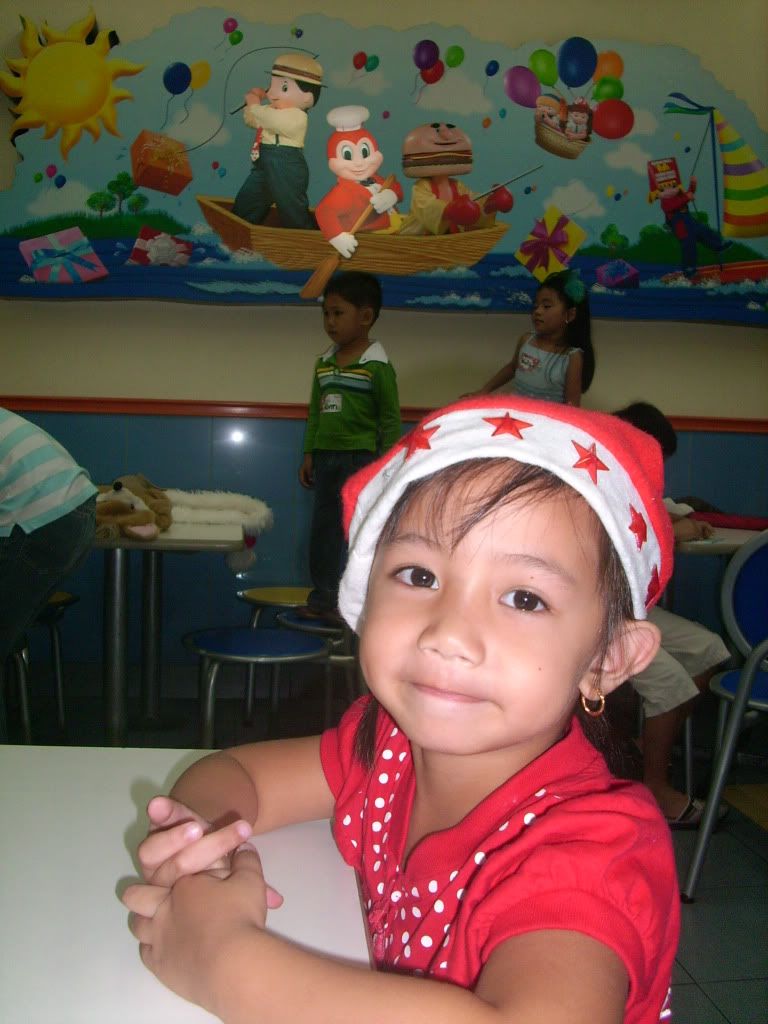 My 3-year old daughter Heleina Erin
Erin with her teacher and classmates in Nursery Class
When we arrived they were already having fun games. Erin joined one or two games and since the kids were all running around, their teacher asked to bring in the foods. This was the main reason why they preferred having the party in a fast food chain rather than in their school premises. In here, they don't have to worry about the foods to serve and most especially how it will be served. The snacks were all neatly prepared in
take-out boxes
while they opt to have juices in tetra packs rather than soda for the kids.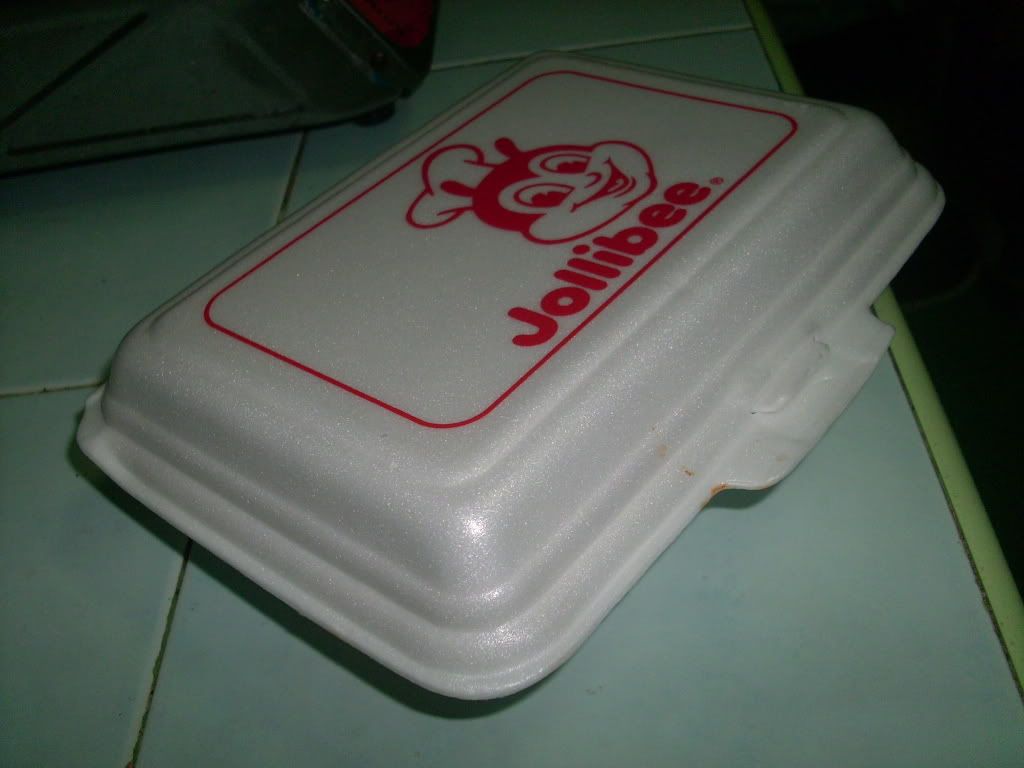 Jollibee snacks in a take out box
This kind of service products are very common in fast food chains and some restaurants. Disposable take out boxes, cups and cutleries are highly regarded because of the convenience it give both to the store owner and the customer. To top it all, there are manufacturers who do not just think of earning money but also consider the effect of their product to the environment. Hence, the use of friendly and safe resources in making
disposable tableware
is now becoming a trend in the industry. Maybe our local food chains should also be aware of this fad and patronize the use of Eco friendly products just like in other countries to be one in the advocacy of saving our Mother Earth.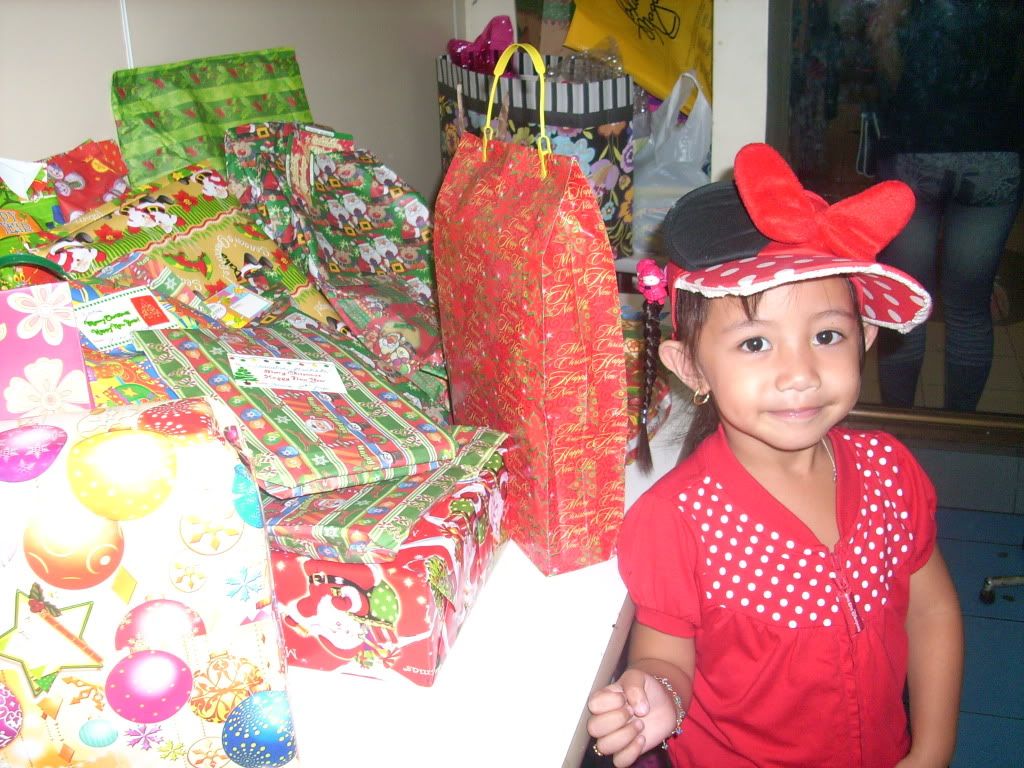 Excited to have her gift
and of course, the Star of the Party..
Jollibee Mascot dancing to the tune of "Bida ang Saya" (Jollibee's official Jingle)
It was a fun day indeed for the kids and parents as well. We all went home with big smiles on our faces and the so were the kids, with their gifts on hand and their loot bags.
How about you? Where do you think is the best place to celebrate Christmas parties for the kids?