My youngest daughter, Cien, got sick few days ago along with her teething. During those days, she wouldn't eat anything and would only nursed from me. Yes, at one and a half years old, my Cien is still nursing from me and I don't know yet when will she stop. But anyway, as I always tell my mom, as long as there's milk coming from me, I plan to breastfeed her until she turns two:)
Since she wouldn't eat anything and some of our relatives noticed how she lost weight and turned a little bit frail and weak, I told hubby that maybe we can try to give her Cerelac again. Since it is soft and won't hurt her swollen gums, we look for it first thing in the grocery. I know Cerelac is just for six months to one year old babies and I was surprised when I saw these:
Cerelac for Toddlers!
These are what we were just looking for! Dry cereals for young children it says and are best recommended for 1 to 2 years old toddler. At that time we just saw these two variants, Cerelac Multi-Grain Fruits and Honey Joy. I guess I would have to bring out again my daughter's baby cutlery sets. Good thing these are made of biodegradable materials which are proven safe to use especially for babies. I remember this was a gift from one of his god father who goes back and forth to the US. That leaves me wondering though if there are also
biodegradable cutleries
being sold here in our country.
Anyway, let me share some of the latest picture of my youngest daughter Cien as I noticed it was quite a long time since I last posted pictures of my kids here on my own blog.
Cien Riley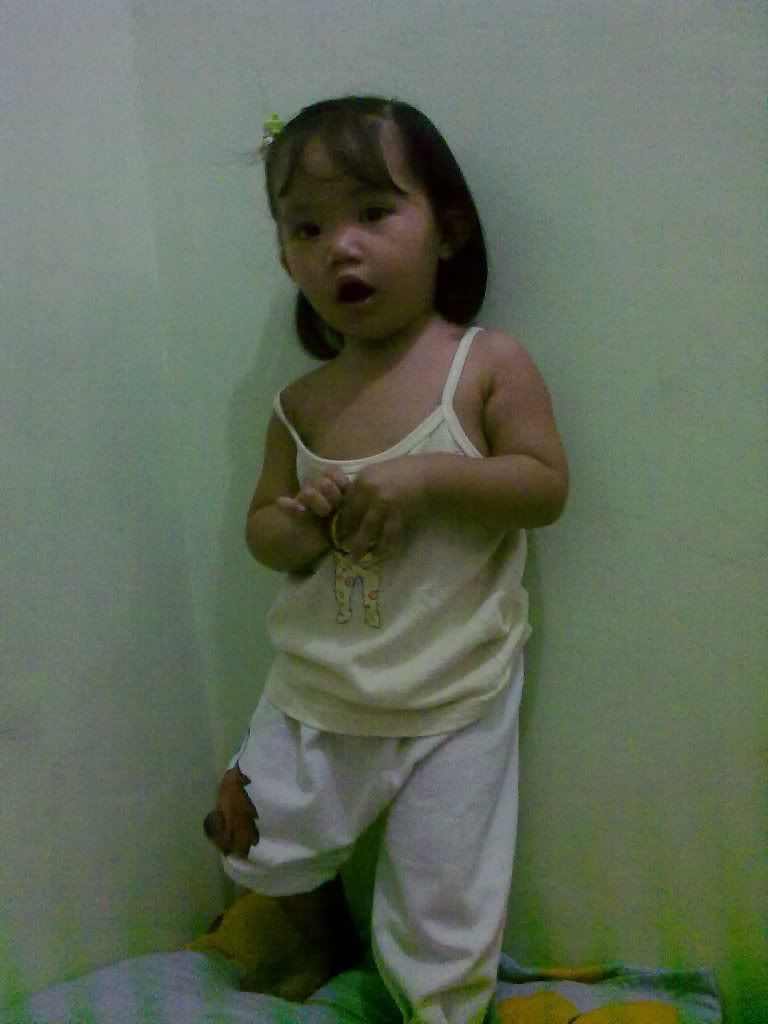 My one and a half year old Cien